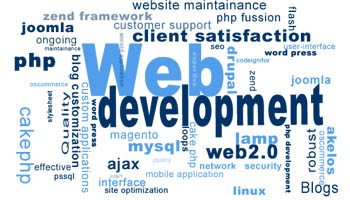 At the core of our business is web site design, graphic design and intuitive information architecture. GivonTech's team of Web designers are customer-focused Internet professionals who aim to meet and surpass your expectations.We begin each project by listening, learning, and conceptualizing the best way to construct your Website. The initial time that is put into understanding and researching your business enables us to effectively deliver Web projects that meet, and often exceed, your objectives. We feel it is our job to bring your vision to "life" on the Web.
A web site should reflect the image of your business. When a potential client visits your site, you only have one chance to make a good first impression. Looks, unfortunately, are not enough by themselves. Thoughtful layout, intuitive navigation, and performance optimization are necessary ingredients in successful web design.
Our philosophy is that the customer always comes first. We are enjoying much return business due to this approach and welcome you to become part of our quickly growing base of satisfied customers.