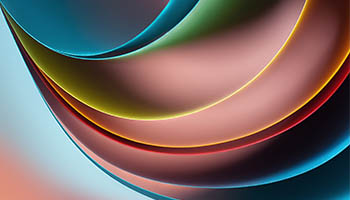 Dynamite creative work doesn't just happen. We do things differently, plan carefully and create communication solutions that work – without compromising creativity.
Here's how we do what we do…
Plan
GivonTech's planning phase is unique. Yes, we thoroughly analyze your industry, business, customers and competitions. We also look at winners in environments similiar to yours – is there something new out there your could use? A successful adaptions?

GivonTech's cross-functional team brainstorms ideas, develops unique approaches, integrates recommendations from each discipline, and works together to create a bluerprint for your project. This helps elimate hand-off issues and ensures a unified vision throughout your project (and a much better chance at a healthy returns on your investment).

Why the up-front fuss? knockout communications – whether it's a website, company identity or promotion – has to make an impact. From the get – go, your project must have an effective, striking concept that not only gets attention – but works.
Design
Knockout creative requires vision. At GivonTech, we think four eyes are better than two : On most projects, a Lead Designer and a Content Specialist act as a co-Creative Directs. They work together throughout your project – ensuring that your message is powerfully delivered.

Why two leads? Interactive communication consists of developing content features that engage people – content that informs, entertains and is useful, that content also needs to look good and be easy to access and use. Together, design and content create interactive communication that's pure marketing juju. After all, if you can get people to pay attention, you're more likely to get them to pay for something else.
Build
Here's where the creative and the technology sides come together – and where communication and that early, cross-functional team planning pays off. The Extensive technical capabilities of GivonTech's team members and partners mean you'll have the solution that works best for you. Our proven methods ensure quick, accurate development – so you'll adapt faster, and stay ahead of the competition.
Launch
GivonTech's launch process is more than pressing the "go" button. We test and double – test everything we create prior to delivery. We make sure the project meets our standards, and yours, before going live. We double – check that you have the training, information and help you need to keep the project going strong, post-launch. And we stay vigilant : Because if you're not evolving, you're not growing.
Maintenance and Support
Accurate information on a web site is an important part of portraying a professional image. With a Web Site Maintenance agreement, our webmasters update and maintain your website and applicaiton. This ensures that visitors and potential clients will receive accurate information.