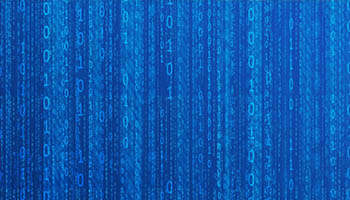 Does your organization have the right information to sharpen and accelerate decisions making?
The execution of business strategy requires reliable information. In today's unpredictable conditions, it's more important than ever to gain continuous market insight and therefore to have the ability to react quickly.
GivonTech delivers innovative Business Intelligence Services, focused on rapid delivery, as well as long-term vision, ensuring quick Return On Investment (ROI) and the alignment of Business Intelligence objectives across the organization. Our expertise in Information Management and Technology makes GivonTech a natural Partner to take your organization to the next level.
From Reporting to Performance Management and Business Analytics
Many organizations have deployed Business Intelligence (BI) solutions to support their decision process. However, despite several years using Business Intelligence techniques, most companies still face key challenges related to the management of information. Users cannot access the right information in a timely manner or in the right context; different BI tools are accessing various data sources; data is inconsistent; data silos exist across disparate systems; data volumes continue to grow exponentially; unreliable forecasts are produced, regulatory compliance is a challenge… To meet such challenges, a well thought approach is required.
GivonTech's vision is that Business Intelligence and Performance Management programs have to be applied across the whole organization. This is because they are strategic in nature and require a close interaction between IT and the business, as well as strong governance to help identify, deliver and maintain the organization's BI strategy.
GivonTech can help you structure your BI initiatives and achieve your business targets.
BI technologies
GivonTech has experienced resources in following BI technologies
Data Modeling
Erwin

SQL Developer Data Modeler
ETL
Informatica

Data Stage
Reporting
Cognos

Business Objects
Data Visualization
Spotfire

Tableau
Solution driven approach
Our comprehensive and broad range of BI services address the 'Think cycle' with our BI Next Solution, the 'Build cycle' with our BI Center of Excellence Solution and the 'Act cycle' with our BI Analytics & Statistics Factory.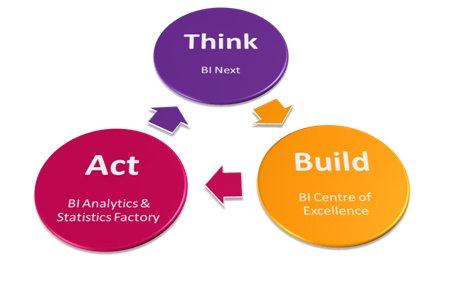 Our BI services are devided into three cycles

The Think cycle – BI Next Solution
GivonTech's Think cycle Solution assists your organization in Business Intelligence by providing insight into an organization's BI maturity and a route forward. Following a concise assessment, our experts deliver pragmatic diagnostics of critical areas: strategies, measures, policies & standards, organization, technology, processes and information management. This is done through interviews and questionnaires involving business and IT stakeholders from several departments. Key deliverables are As-Is and To-Be scorecards and a BI Strategy roadmap.
We focus on a short-term program for fast delivery and ROI, as well as a long-term plan to support the organization's strategy and performance. The proposed evolution path enables major process improvements that will facilitate operational excellence.
The Build cycle – BI Center of Excellence
After guiding your organization in defining an appropriate BI roadmap, GivonTech is the ideal partner for its execution using our BI Center of Excellence service. This comprises the different components of a BI transformation project:
BI architecture (framework & best practices)
Data quality, Data Governance & Master Data Management
Data Migration
Data Warehousing & Data Integration
Reporting, Dashboards & Alerting capabilities
For each of these components, the BI Center of Excellence brings together the processes, KPIs, methodologies and best practices that have been acquired from numerous GivonTech projects. Leveraging this collective experience means that we can deliver cost-effective, valuable and scalable BI solutions.
Through the Build cycle, data is transformed into valuable and precise information to monitor and analyze the performance of your company and support your decision-making process.
The Act cycle – BI Analytics & Statistics Factory
Having good reports on your business data is often not quite enough. Some useful information may still be hidden in your BI environment. To help you further in becoming a predictive company, you can leverage from GivonTech's BI Analytics Factory.
Here we address the questions like: "What will happen next?" and "What is the best that can happen?", or define "What-if" scenarios. The answers to these questions will help you forecast next month's sales and inventory levels and how these are interrelated to foreseeing bottlenecks and improve performance of your resource allocation. They will also identify your most effective commercial activities and profitable customers, enabling you to optimize your marketing and churn prevention campaigns.
GivonTech's BI Analytics Factory helps you to move from reactive to proactive decision making. We offer the right expertise for all your business analytical needs.
Data treatment & Statistical analysis: Our statisticians and domain experts help you with data mining previously unknown relationships between various elements of your business, predictive analytics and information quality projects.
Statistical application development: We develop statistical datawarehouses with the market's most widely used tools to provide you with a solid basis for your business analytics.
Cooperation projects: We bring in our expertise in methodology and statistics, but we also work together with famous universities and industry experts through custom trainings, hands-on workshops and seminars, to find the most appropriate solution for your business.
If you are a public company, you can also leverage from GivonTech's Statistics Factory, our solution for the public sector. We ensure the E2E production of your statistical reports and guide you with the management, confidential treatment, publication and electronic distribution of your statistical reports, according to rigorous official standards.
Why GivonTech?
There are many reasons for choosing GivonTech as your BI partner:
Proven benefits
GivonTech's pragmatic approach ensures that the solutions proposed will positively impact your organization. Quick wins and short-term improvements are always proposed, allowing clients to see the benefits within just a few weeks.
An expert community
Our BI specialists combine technology expertise and excellent sector-specific knowledge in major industries notably: financial services, public sector, telecommunications and utilities. They are supported by GivonTech's collaborative platform, which enables our BI community to develop and share best practices. The expert community offers our customer the local support they need with the insurance of a very wide range of expertise.
Strong delivery
All solutions are tailored to your particular requirements and environment, and are delivered by the most appropriate combination of onshore and/or offshore resources.
Alliance & partnerships
GivonTech has strong international alliances with Microsoft, as well as local partnerships with the main BI players. This close collaboration enables GivonTech to deliver best of breed products and technologies dedicated to meet your needs.
Customer satisfaction
GivonTech works with many clients around the world, delivering cost-effective, productive Business Intelligence projects. Our customers can testify to the improvement in quality, efficiency and performance of their BI environment as a result of engaging GivonTech.